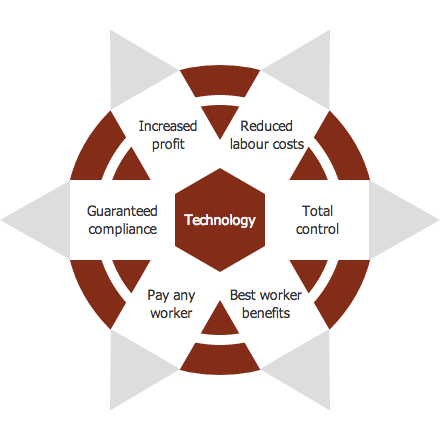 Guaranteed Compliance
Ship Shape pride ourselves on the integrity with which we conduct our business, and our demonstrable compliance delivers a unique point of differentiation for agencies and clients.
Ship Shape contractually take on all compliance liability for CIS, IR35, AWR, MSC legislation, and general employer responsibilities
GLA compliance is facilitated perfectly for agencies and labour users
Compliance information is available for staff, management, clients, compliance bodies and workers; on PC, tablet, phone; 24/7
Ship Shape's compliance processes verified in 2013 audit by Saffery Champness available on request
Audited accounts are available at companies house
We maintain an enviable credit score
All assets and directors reside in the UK
Total management control
Ship Shape provides unprecedented management information and the mechanism to safely manipulate the ratio of employees to contract labour
Real time pay and compliance records for every worker accessible on PC, tablet or smart phone, 24/7
Comparative labour costs by labour type employees, subcontractors and agency labour
Allocated by project, by client, by period, by PO, supplier or any other defined reference
The mechanism to dictate labour type volume and allocation
Increased profit
Unavoidable change
Ship Shape is part of a wider market trend for recruitment agencies and clients to use technology to eliminate back office functions; and to create transparency through the supply chain. Vendor Management Systems (VMS) are joining the traditional Recruitment Process Outsourcers to deliver clients these benefits.  However we believe agencies are better placed to maximise the savings, compliance and transparency now available to clients; and all from within an existing and trusted relationship.  The AlchemyTec™ software is market leading and supplied by Ship Shape free of any licensing cost.  Our partner agencies use the technology to bundle recruitment and payroll services with the expert management layer they have always provided their clients; and which VMS suppliers cannot offer.
Higher profits for the agency
Ship Shape pay administration fees to, or JV with, our partner agencies. Revenues range from a few pounds per week, up to £2,000 per worker per year in higher skill sectors. Partner Agencies:
Win new recruitment business as they demonstrate full compliance and market leading technology that the client simply cannot access from other agencies.
Generate revenues from the client's entire workforce, not just their agency requirements; by offering a payroll & information management service, combined with traditional recruitment.
Continue to generate payroll revenues from long term candidates even after they are taken across onto the client's direct team.
Generate new revenues with no additional overhead, as Ship Shape do all the work.
Higher profits for the client
Ship Shape's partner agencies provide clients with a new option to take on workers through a 'long term temp' payroll model, safely eroding the costs of a large, inflexible PAYE workforce. The Clients:
Introduce new workers they have sourced directly to the zero margin payroll solution (rather than hire PAYE).
After an agreed period, transfer agency workers to the long term temp payroll solution (rather than hire PAYE); while still drawing new candidates from the agency on standard terms; and all managed by the existing agency.
Enjoy continued 'agency' flexibility, zero IR35 risk, zero Employers NI, and now zero agency loading on a growing base of long term workers.
Have total transparency & control over the employee / contractor ratio in their workforce. Client costs plummet, yet agency usage increases dramatically, profiting both parties.
Best worker benefits
Fast electronic payment with SMS and email alerts
Online portal available 24/7 with up to date pay details, tax position and expense submission
Free mobile (600mins, 500 SMS, 500Mb data per month).
ICAEW accounting - including personal tax returns and Limited Company accounts
Free CSCS checks, bank accounts or pay cards as required
Highest pay through lower margins than our competitors, for example:

Our margin of £7.40 per week for workers earning less than £330 per week
£79 per month for comprehensive accountancy package including company formation
More information:
Reduce costs
Save 25% on PAYE
Ship Shape facilitates long term bona-fide self employed status which eliminates the cost of Employer's NI and paid absence. Clients use Ship Shape Pay as a contract alternative to employees, preferably contracting through their existing agency.
Eliminate direct payroll costs
Our payroll and BACS Bureau processes the pay run and banking for the direct employees of our partner agencies and their end clients, eliminating administration and cost.  Most importantly, the full management reporting suite can then be applied to create perfect cost and compliance comparisons across the employed and contract workforce.
Pay any worker
Ship Shape bundle AlchemyTec™ technology with multiple payroll solutions to contract, pay and track absolutely everyone in the workforce. We save money in every single case
A BACS approved bureau
Agency or direct labour
Employees: from NMW to upper management
Umbrella PAYE
Self Employed
Limited Company (or LLP)
GLA, CIS
Technology
Welcome to Freeware
Ship Shape uses AlchemyTec™ cloud based software, which is included as part of our standard service to agency clients at no additional cost.
Our comprehensive service is market leading:
Pays Employees, Umbrella, Self Employed, Ltd Co, CIS, GLA in one Bureau
Meets or exceeds any existing payroll commercial agreements
Registers workers, compiles and displays 100% of compliance documentation
Online timesheet management & client Invoicing
Payroll enquiries resolution / tax consultation service
Payrun exceptions resolution and cash advances etc
BACS accredited banking and reconciliation
Worker portal for pay, expenses, tax; text and email alerts
Labour cost allocation, pay and compliance records available on PC, tablet, mobile; 24/7
Permission based access for collaborative working by the agency, client, payroll and workers

Ship Shape provides a uniquely comprehensive payroll solution for recruitment agencies and workforce end users.
We process payments for every type of contractor and employee. Our service will reduce your overall labour costs, remove administration and guarantee legal and tax compliance.
Click on the wheel for details




Contact Us
Phone: 020 7706 5240
12 London Mews
London W2 1HY
UK Reg Co No: 5119257
Fax: 020 7706 2050